Do you really know who you are hiring?
As a successful businessperson, you are undoubtedly familiar with the many types of insurance that you need to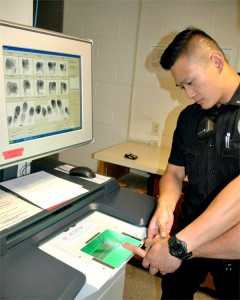 protect your business. However, there may be one type of protection that you are not as familiar with, so I would like to take a few minutes of your time to introduce you to an important aspect of the hiring process that is often overlooked.
Pre-employment background screenings of potential employees, just like a conventional insurance policy, could help your company avoid possible multi-million dollar losses. How could that be possible you might ask? The answer is by avoiding potential lawsuits under the Negligent Hiring Liability.
In effect, the courts have repeatedly held employers responsible for the criminal acts of their employees both on the job and in some cases, off the job! While this may seem unfair, the courts have found employer's liable for what they do know and what they should have known about their employees. Employees are a company's largest asset and with every hire comes potential risk. Employers have an obligation to conduct due diligence and take reasonable steps to protect their customers and other employees, after all we could not operate without them!
---
Here are a couple of examples of negligent hiring:
Example 1
A company unknowingly hires an employee with a history of rape. That employee follows another employee home from work and assaults her. The company could very well be liable for damages to the victim since the company was responsible for exposing her to the threat!
Example 2
A company hires an employee for in home health care that has been convicted of fraud and identity theft against the elderly. That employee steals from the elderly patient. The business is most likely liable because, again they exposed the patient to the threat!
---

Pre-employment background screening of your prospective employees could potentially save your company significant time and money! Consolidated Security Consultants, Inc. can give you the peace of mind you need when hiring. We offer a wide variety of background checks including, criminal, driving, workers compensation and much more. We can put together a package that is suitable for your needs. Unlike the large companies we actually have a researcher go to the courts, whether it is a driving record you need or workers comp history. Some searches do require using a database but our turnaround time is less than 24 hours unless there are unforeseen problems. We are a 3rd generation Oklahoma family owned and operated company that has been in business since 1979.  We have always taken pride in our work and will always provide…..
"A Quality Service In A Timely Manner!"